8 days of skiing and sailing in Steigen & Lofoten
Norway is a true playground for adventurous tour skiers and splitboarders. From the boat, you can easily spot the climbs and descents. Ascending amidst the awe-inspiring fjords, and being rewarded with a thrilling descent that leads directly to the sea, Norway showcases its finest offerings!
Will you join us on this adventure?
The Steigen area is untouched and wild, with easy access to the summits via our yacht – truly one of the world's best locations for skiing and sailing. We seldom run into other skiers and sailors; most likely, we'll have the fjords to ourselves. This is a rare phenomenon compared to other parts of Northern Norway. One of our highlights will be Helldalisen (1351m), a glacier at one of the fjords, offering a panorama view across Steigen. As we make our way to Evenes, Lofoten, there are plenty of other mountains to discover. The Lofoten Islands are famous for their rugged mountains and peaks. We're running this trip at the end of March, offering 9 hours of sunlight, mostly stable conditions, and great chances for Northern Lights.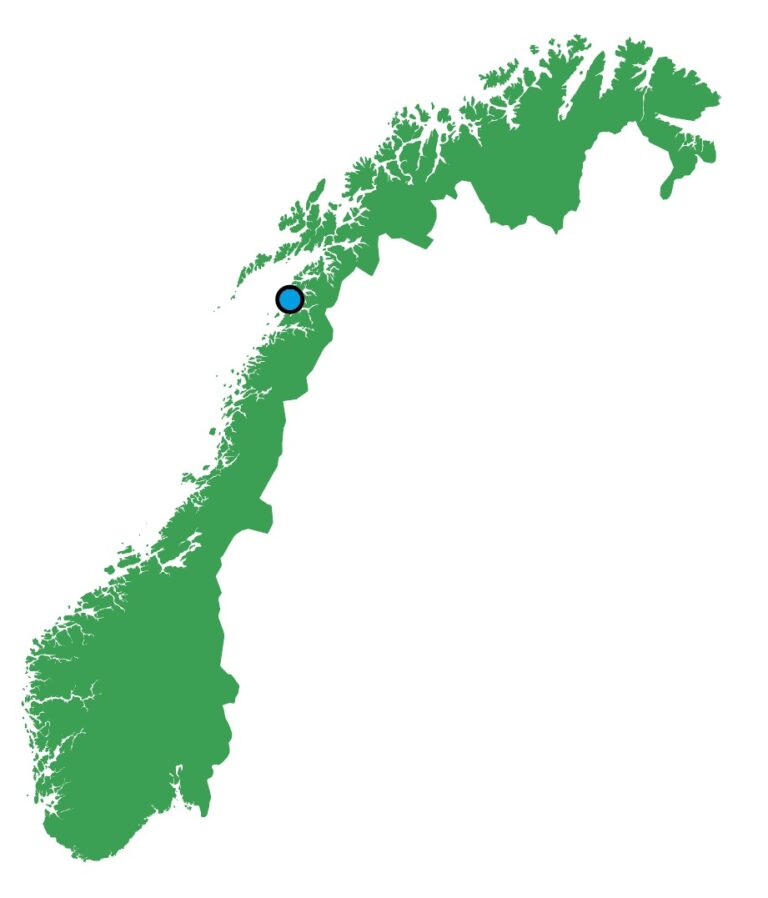 Every day we make one or two ascents and descents. At the end of the afternoon
we usually make a long descent back towards the fjord and the Moondance. Before
dinner we set sail again and anchor in sight of tomorrows tour. On board you are
very well looked after by the crew. Every morning a hearty breakfast awaits us and
we will be able to prepare a take away lunch. When we return to the ship at the
end of the afternoon, we gladly enjoy our well deserved Moondance beer and be
surprised by the catch of the day!
The design of Moondance, a 56ft Koopmans, is based on designer Dick Koopmans' own sailing ship "De Jager," which won the "Round of Britain 2006" and "Cold Handed Cup 2007." The Moondance is a one-of-a-kind vessel, built for expeditions and Arctic conditions.
The Moondance is a true sailing boat, which we find incredibly exciting. The cockpit is spacious and even has a real tiller. Inside, there is a roomy central lounge (3 meters high). The guests sleep in the front, and the crew sleeps in the back of the ship. On board, there are various types of heaters, hot water, a shower, toilet, plenty of storage space, and many other conveniences.
Price includes:
Moondance plus all facilities
Accommodation
Full board: all meals + 2 alcohol bev. per day
Certified captain, crew and guide
Airport pickup and drop off
€2850,-
22 - 29 FEB
📅 Arrival: Thursday 22/02/2024
     Departure: Thursday 29/02/2024
     Duration: 7 days
 📍  Steigen
✈ Bodø (1)
✈ Evenes (2)
🛏 Available spots: 5/6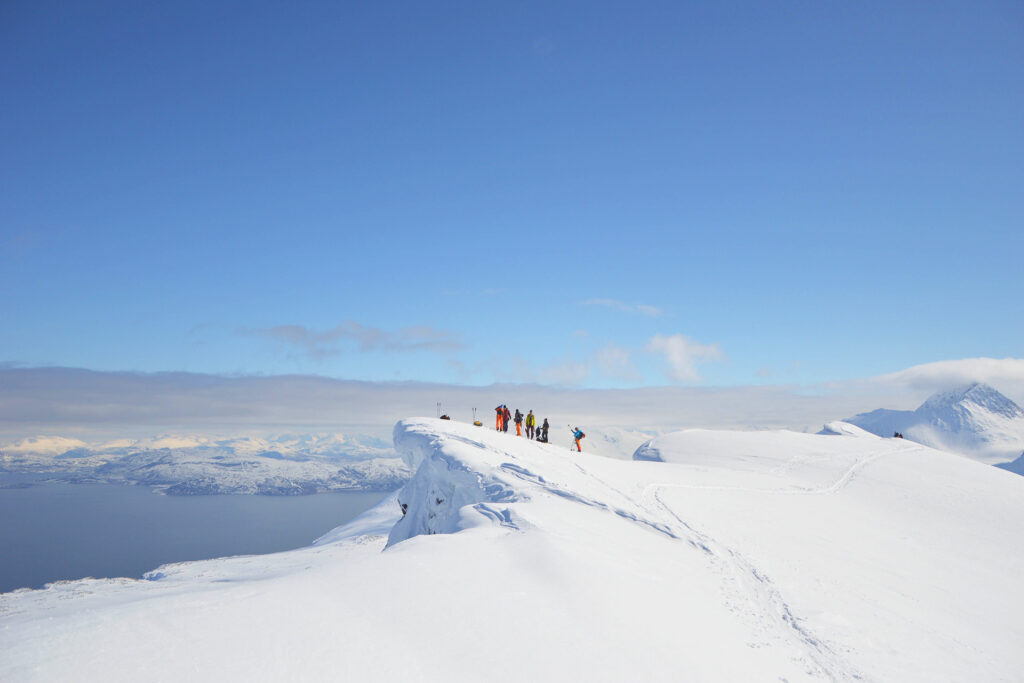 Winter
📍 Norway 📅 Feb ⚓ Moondance
Skiing and Sailing in Norway's hidden gem Steigen area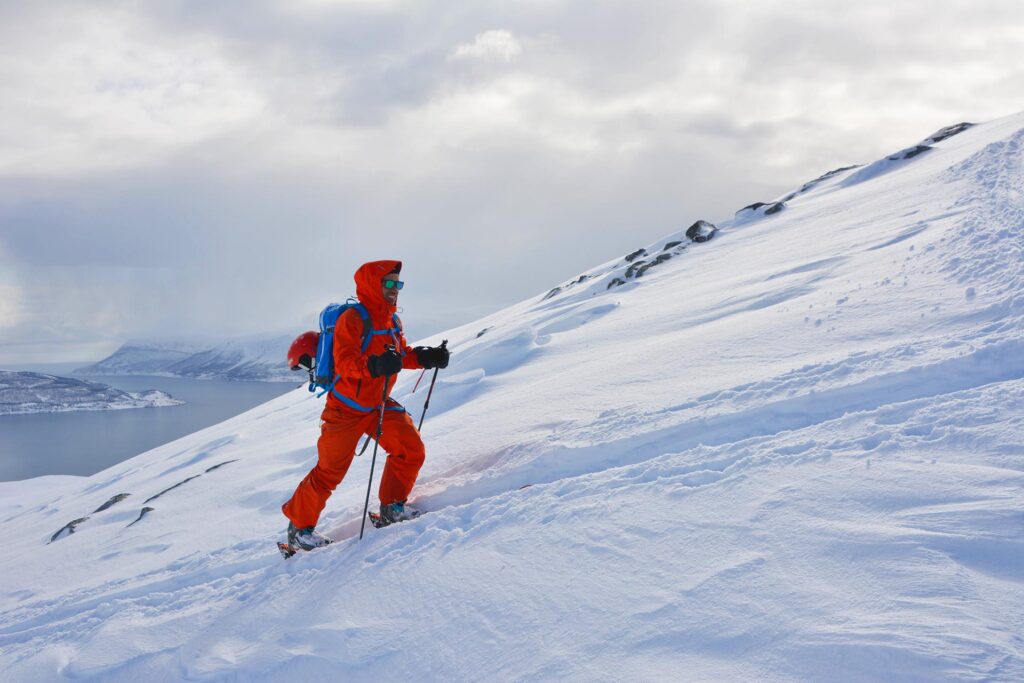 Winter
📍 Norway 📅 Mar & Apr ⚓ Moondance
Ski and Sail the backcountry of Senja and Lyngen Alps from fjord to fjord.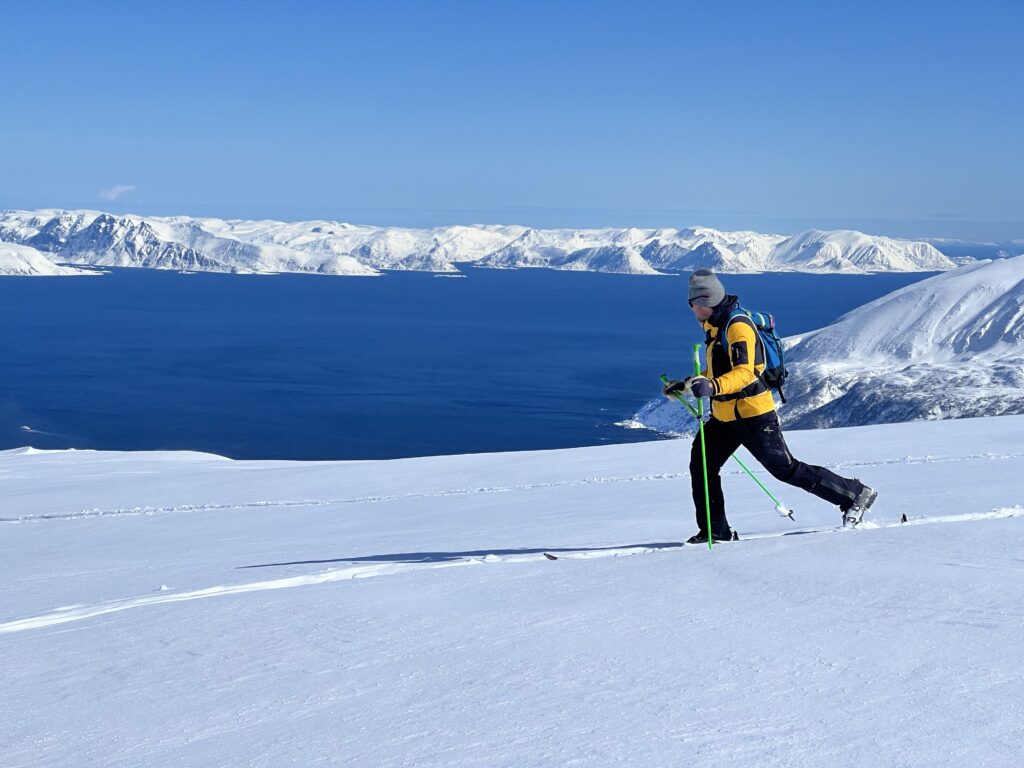 Winter
𖡡 Norway 📅 Apr & May ⚓ Moondance
Explore Norway's most remote fjordscape skiing and sailing.