The Winter Program is a unique experience for thrill and adventure seekers. This expedition takes you on a journey to the far North of Norway, where you will experience the majestic beauty of the pristine Nordic landscape. We will sail and ski the stunning fjords and mountains, enjoy the local culture and cuisine, and take in the spectacular views of the crystal clear waters and snow-covered peaks.
At the end of February, the first participants will board for a week of ski & sail in Steigen. Every week we welcome a new group of ski tourers and splitboarders. Along the weeks we stop at the famous Senja Island and Lyngen Alps and we will end our 14 – week journey in Finnmark at the end of May. Along the coast of Norway you will find beautiful fjord systems, wildlife, culture and inland mountain peaks. Making it a very reliable place for trips during winter and summer. Our certified guide and experienced crew will ensure your safety and comfort, while providing an unforgettable experience.
Norway is the ultimate destination for winter adventurers with its majestic fjords, towering snow–capped mountains, and pristine lakes and rivers, Norway is the perfect place to ski and sail through a winter wonderland. Skiing and snowboarding down the rugged slopes of Norway's majestic mountains is an unforgettable experience, and the vast snow–covered fjords are the perfect place for sailing and kayaking. With its breathtaking scenery and unparalleled opportunities for outdoor adventure, Norway is a must–visit destination for those seeking an unforgettable winter getaway.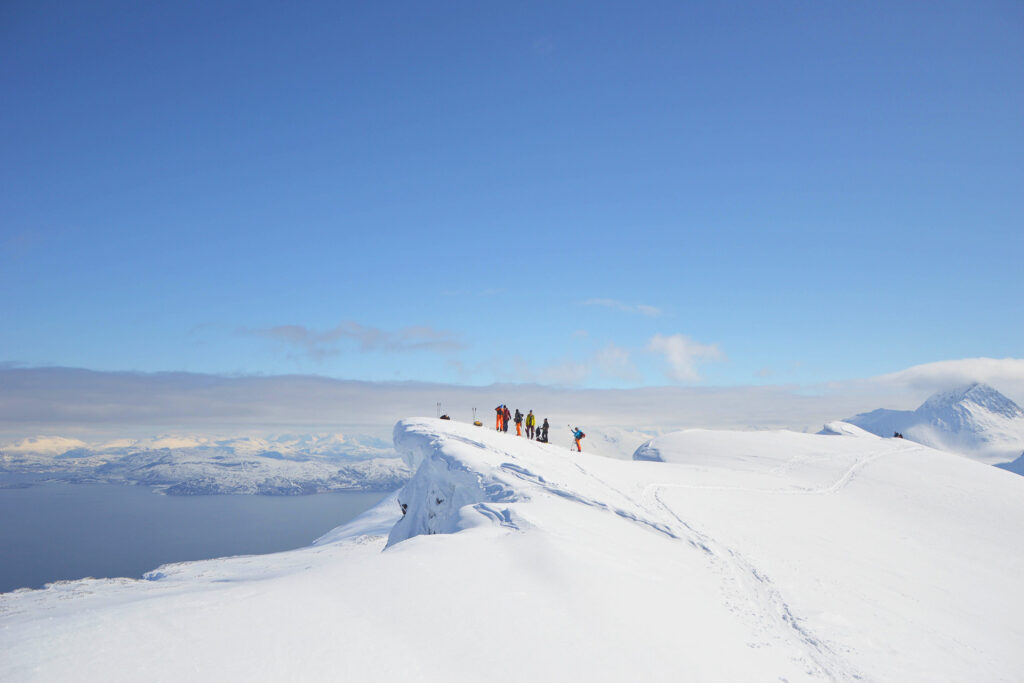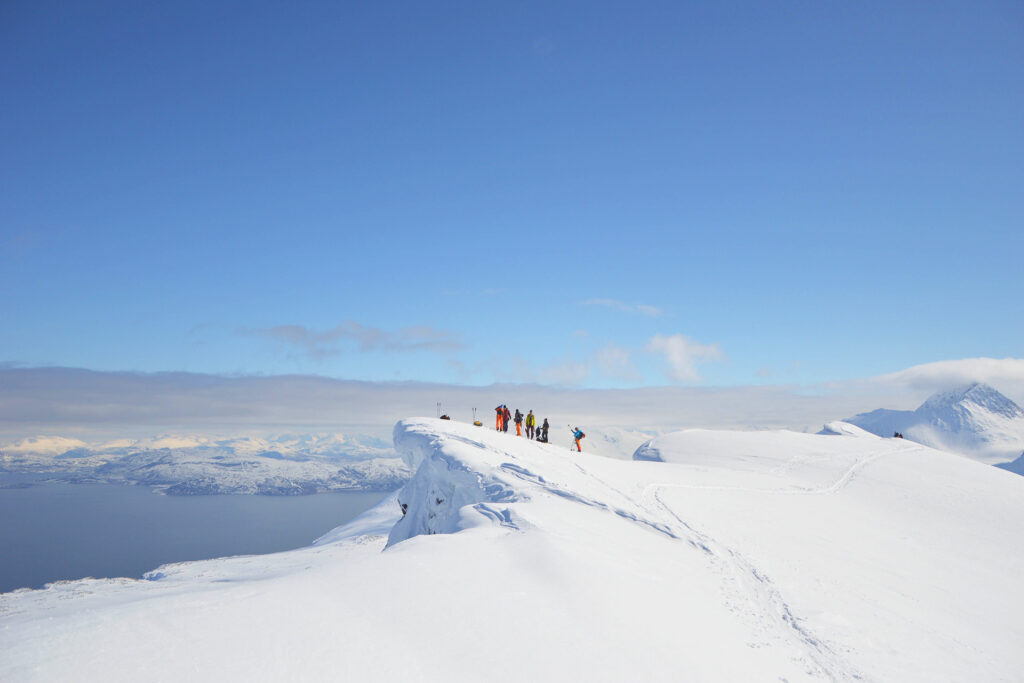 Winter
📍 Norway 📅 Feb ⚓ Moondance
Skiing and Sailing in Norway's hidden gem Steigen area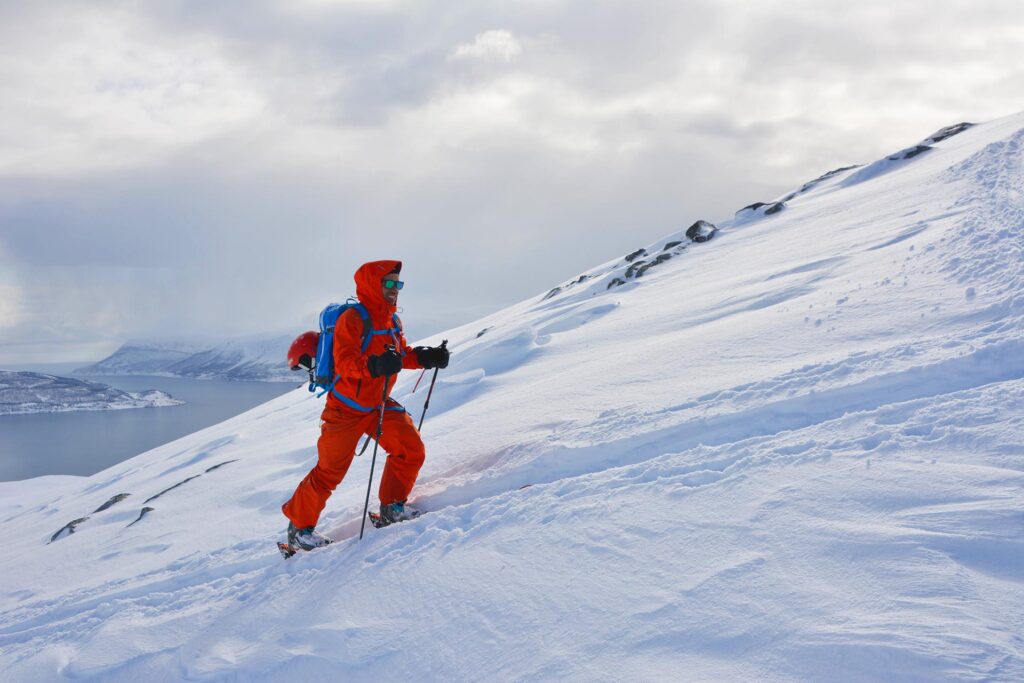 Winter
📍 Norway 📅 Mar & Apr ⚓ Moondance
Ski and Sail the backcountry of Senja and Lyngen Alps from fjord to fjord.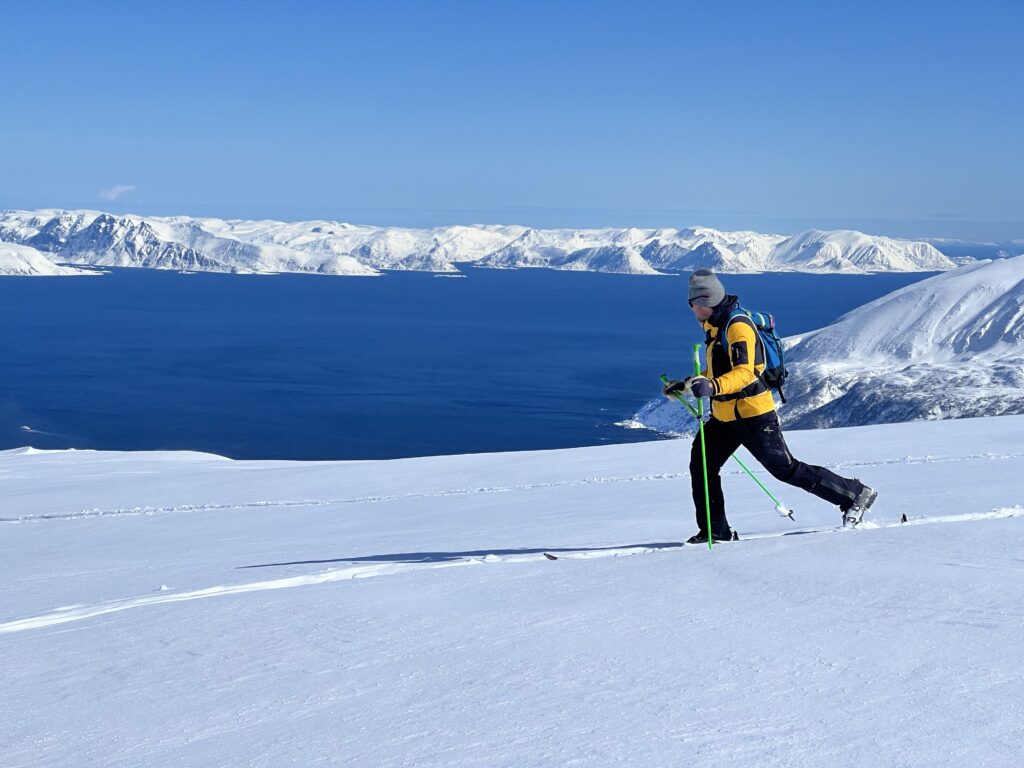 Winter
𖡡 Norway 📅 Apr & May ⚓ Moondance
Explore Norway's most remote fjordscape skiing and sailing.