it all started with a dream
The Sailing Taxi offers adventurous sailing expeditions in the arctic. With the Sailing Taxi we try to contribute to a better understanding of nature by offering adventurous and challenging sailing expeditions in the arctic in combination with acitivities such as skiing, trailrunning, researching the ocean and shooting documentaries.
The Sailing Taxi came into being in 2014. Back then, it was just a name, a dream, a plan. Four students from Amsterdam wanted to sail around the world with the power of the wind. In 2016 they bought their first boat and in 2019 the crew completed their first voyage around the Atlantic Ocean, reaching their goal of travelling with the wind for 1,5 years and 17,000 nautical miles, while maintaining the balance between the financial income from organising all-inclusive holidays on board and the cost of sailing. All this on board the Whisper, a Frers Canning 48, bought in Castine Maine America.
The boat was built for offshore racing so after arriving in the Netherlands a huge makeover had to be done before the actual journey could begin. The boat offered beths for 8 people of which 4 berths were occupied by the crew and 4 berths were bookable for visitors. It was a pleasant stay for everyone on the voyage, and although privacy was sometimes an issue, many people wrote comments such as "I am so happy and surprised to have experienced something so extraordinary in my life".
After the return of the Sailing Taxi to Amsterdam, the four friends sold the boat to a Spanish sailor in Figuera da Foz, Portugal, including delivery. Each of them went his own way. One became father of beautiful twins, he was called Guus, another started his own business in the film world, he was called Luuk. The last two, Tom and Olivier, decided to do a master's degree.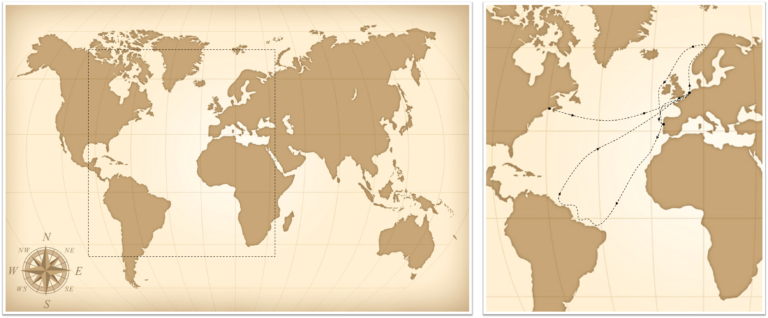 Even though they all went their separate ways, Luuk and Olivier found each other again and agreed on the fact: "We were great at what we did. Organising outdoor adventure". That's where Sailing Taxi was brought back to life. A new, even more extreme yacht was purchased. She is called the Moondance, a Koopmans 56ft, you can check her out here. Now they are ready for it, after a challenging start of the Saling Taxi 2.0, they continue to organize adventurous sailing expeditions in the arctic. Interested in joining? Check out all adventures here.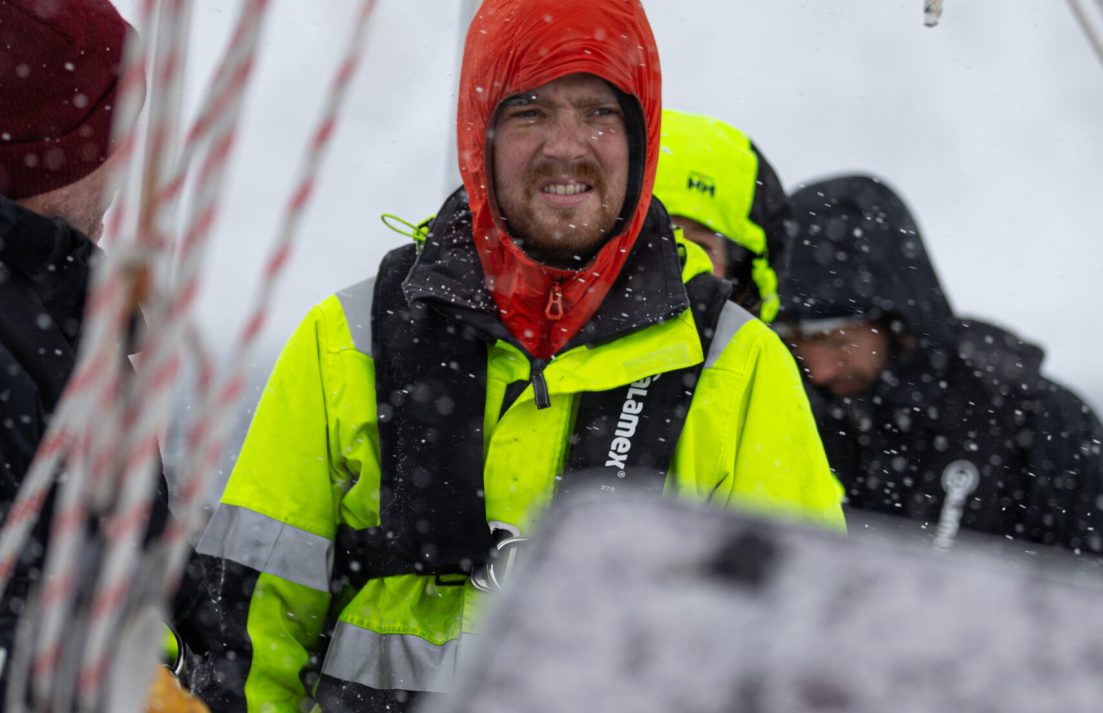 Luuk van den Engel
Head of Business
Since childhood, luuk has had a great passion for adventure sports. At the age of 15, he set up "Epic Poles" and "Dream Force One" with two friends. With these, he produced handmade skis, snowboards and ski poles. In addition, he could often be found on the water. During his studies, Sport, Management & Business, he came into contact with ski touring and splitboarding in Norway. After his studies, he joined the first Sailing Taxi project in 2018. This is where the first ideas for sailing and skiing trips in Norway were born. Together with Epique, the first round was then organised on sailing ship Whisper (ship of the first Sailing Taxi project). After returning in 2019, he started a media company for the production of short films and livestreams. Those activities are now being phased out to make way for the next adventure: Sailing Taxi 2.0.  "With our new expedition sailing vessel Moondance, the possibilities are endless. Moondance is a one of a kind Koopmans 56ft. This ensures more comfort, space and atmosphere on board. A collaboration with Epique is great for everyone! I am looking forward to welcoming happy guests during the Sail to Ski trips in Norway in the winter of 2022. Will we see you there?" Besides running the day-to-day operations in Norway, Luuk has a lot of local knowledge. Within the company he is mainly concerned with PR, marketing, strategic choices and service-oriented activities.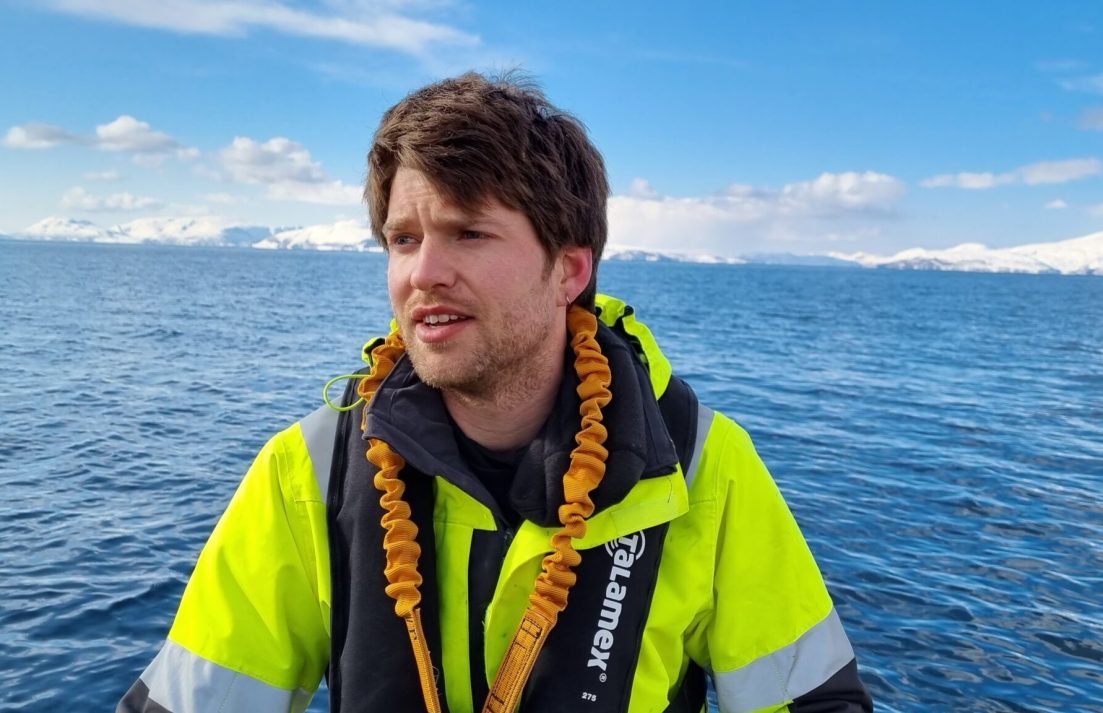 Olivier van Warmerdam
Head of Operations
Olivier was brought up on sailing. At the age of six, he stepped into a sailing boat for the first time and this passion has only continued to grow ever since. During his years at secondary school, he spent as much time as possible sailing, windsurfing and skiing, becoming an instructor in all of them. Two weeks after his 18th birthday, he flew to New Zealand for a year to improve his English. During his trip, his idea of sailing around the world with the first Sailing Taxi project was born. While studying civil engineering in Amsterdam, Olivier developed this plan and gathered the right people around him. In 2017, the two-year round started on sailing ship Whisper. After returning in 2019, he started a Master Hydrology which is currently being completed in order to fully dedicate himself to Sailing Taxi 2.0.  "After 17,000 thousand nautical miles, 200 guests and several docu's on our previous sailing ship Whisper, I am more than ready for Sailing Taxi 2.0. Together with all my experience, our new expedition sailing ship Moondance will contribute to this. I am again eager to organise unforgettable trips." During the expeditions in Norway, Olivier is the man of safe and efficient execution. Within the company he is responsible for crew, captain and boat safety management. Olivier also maintains contact with clients and stakeholders.