SAIL AND SKI SENJA & LYNGEN
After Steigen we head straight to Senja. The contrast of the calm ocean with rugged peaks rising straight out of the sea makes this a unique setting for a sail to ski trip. The mountains reach up to 1,000 meters high and offer a varied terrain, from steep couloirs to meadow open bowls. March, when winter turns into spring, is the best time to be in Senja. One moment fresh snow is coming down and before you know it the sun is out again.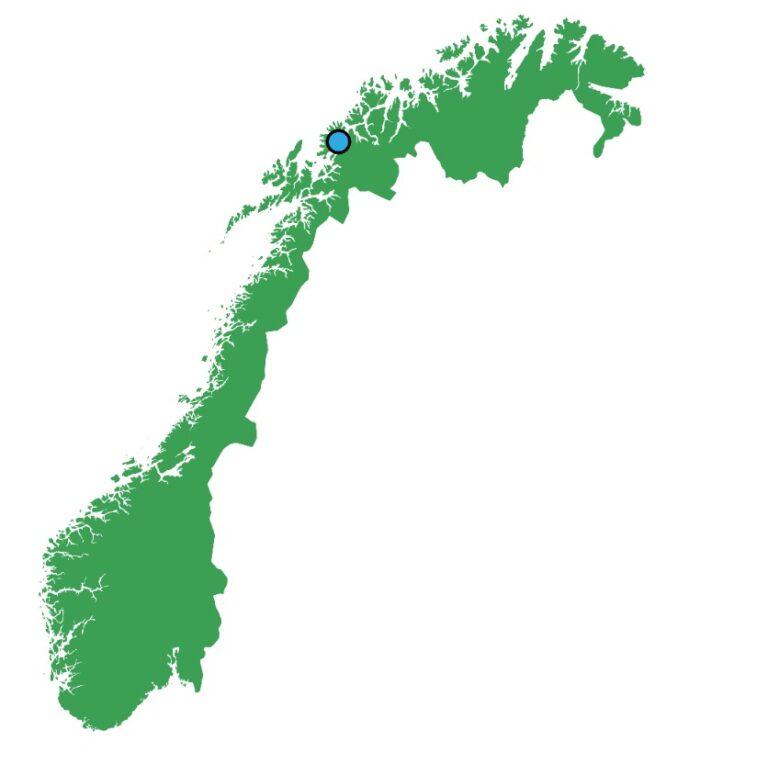 Every day we make one or two ascents and descents. At the end of the afternoon
we usually make a long descent back towards the fjord and the Moondance. Before
dinner we set sail again and anchor in sight of tomorrows tour. On board you are
very well looked after by the crew. Every morning a hearty breakfast awaits us and
we will be able to prepare a take away lunch. When we return to the ship at the
end of the afternoon, we gladly enjoy our well deserved Moondance beer and be
surprised by the catch of the day!
Moondance is a custom built 57ft Koopmans, designed by Dick Koopmans and built Sneek. Ideal for expeditions to Norway, Iceland and Greenland. The ship has been designed with comfort as the first priority, followed by durability. Offering  berths for a total of 6 guests (+1 guide), sufficient heating, bathroom including hot shower, equipment storage and much more.
Price on inquiry, includes:
Moondance plus all facilities
Certified captain, crew and ski guide
All meals during trip
(inc. 2 alcoholic beverages per day)
Airport pickup and drop off
29 FEB - 8 MAR
9 MAR - 15 MAR
16 MAR - 22 MAR
23 MAR - 29 MAR
30 MAR - 5 APR
6 APR - 14 APR
29 FEB - 8 MAR
📅 Arrival: Thursday 29/02/2024
     Departure: Friday 08/03/2024
     Duration: 9 days
 📍  Steigen to Lyngen/Senja
 ✈ Arrival: Bodø
      Departure: Tromsø
🛏 Available spots: 6/6
9 MAR - 15 MAR
16 MAR - 22 MAR
23 MAR - 29 MAR
30 MAR - 5 APR
6 APR - 14 APR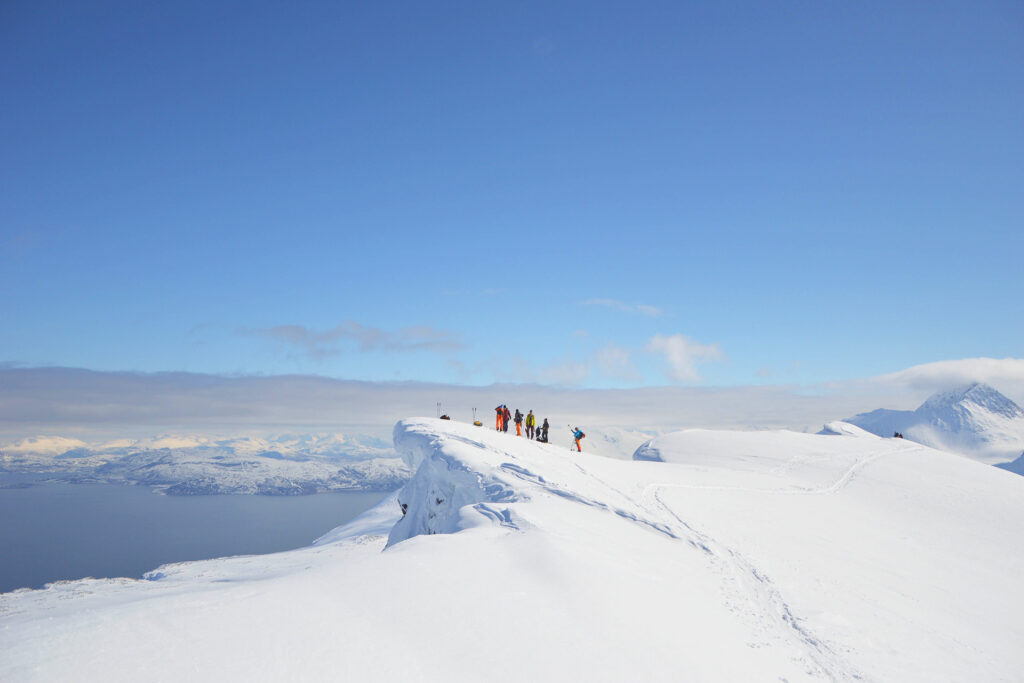 Winter
📍 Norway 📅 Feb ⚓ Moondance
Skiing and Sailing in Norway's hidden gem Steigen area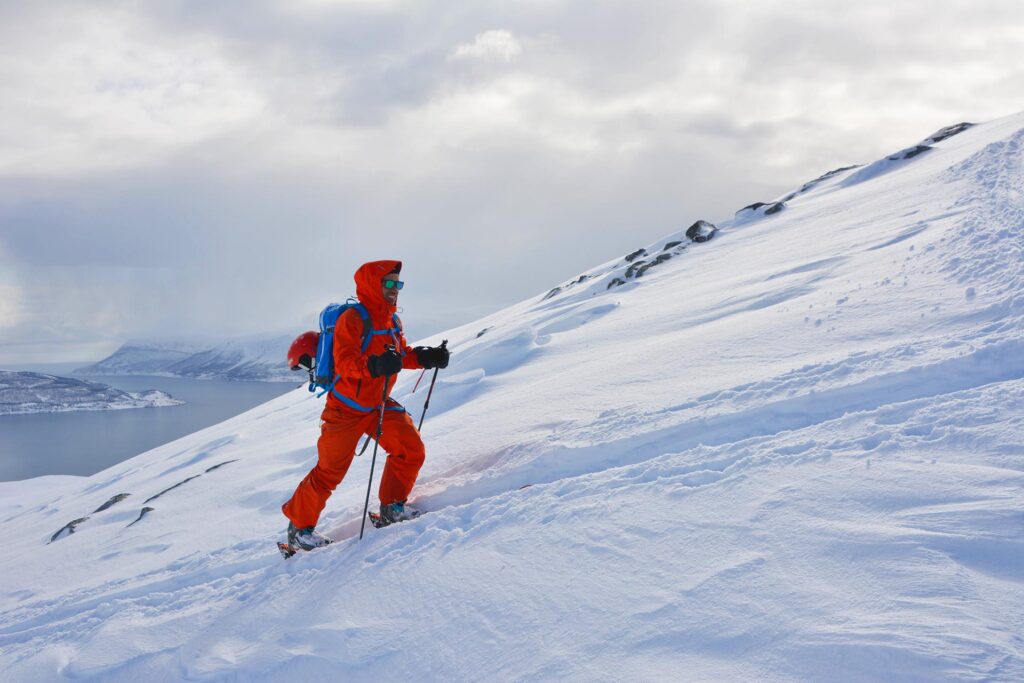 Winter
📍 Norway 📅 Mar & Apr ⚓ Moondance
Ski and Sail the backcountry of Senja and Lyngen Alps from fjord to fjord.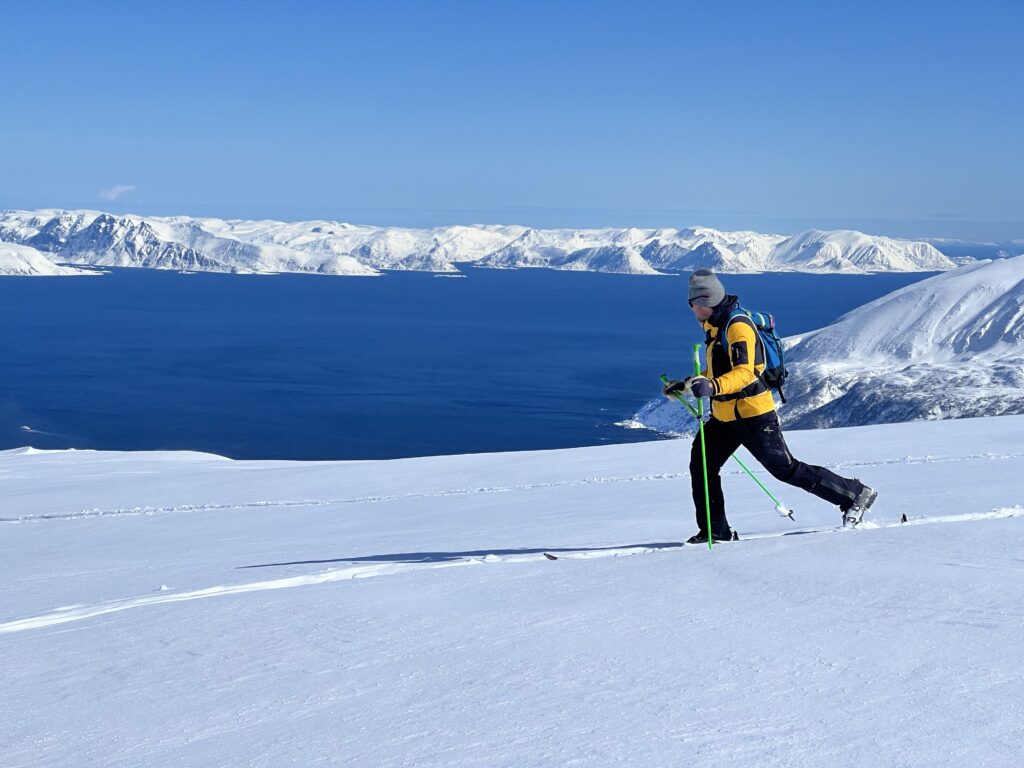 Winter
𖡡 Norway 📅 Apr & May ⚓ Moondance
Explore Norway's most remote fjordscape skiing and sailing.