Explore Norway the way it was meant to be, climb peaks you can only reach from the water and take untracked descents down to the water. This is ski touring at its best. After an amazing season in 2022, we are back in 2023! 
This time we will spend more time up North, covering Steigen, Senja & Lingen and Finnmark. From South to North and from February till May. With this format we will sail to the best snow (stastics) and have the best sun hours. We are happy to welcome you on Moondance again. You will find all necessary information below. Please do not hesistate to ask mail or call us with questions. 
The rates below are for individual guests. Please contact us if you are a guide or group who wants to charter Moondance. 
| On board | Days / Nights | Off board | Region | Price |
| --- | --- | --- | --- | --- |
| Sun 2 Apr | 7/6 | Sat 8 Apr | Lingen to Finnmark | On request |
| Sun 9 Apr | 7/6 | Sat 15 Apr | Finnmark | On request |
| Sun 16 Apr | 7/6 | Sat 22 Apr | Finnmark | On request |
| Sun 23 Apr | 7/6 | Sat 29 Apr | Finnmark | On request |
| Sun 30 Apr | 7/6 | Sat 6 May | Finnmark | On request |
| Sun 7 May | 7/6 | Sat 13 May | Finnmark | On request |
| Sun 14 May | 7/6 | Sat 20 May | Finnmark | On request |
| Sun 21 May | 7/6 | Sat 27 May | Finnmark | On request |
Together with your fellow adventurers you will be picked up by a company van and taken to the sailing ship, the Moondance. The reception committee is formed by two crew members of Sailing Taxi and a qualified mountain guide who explains to the guests what the coming week will look like (safety, daily schedule, division of responsibilities etc.). You are assigned your bed and then the ropes are cast off. The rest of the day is spent cruising to the next day's ski tour location. 
The next day you will be taken from the anchorage to the shore by dinghy. Accompanied by the guide, you hike in a group of no more than 7 skiers to the summit. You will ski down to the most breathtaking locations, the dinghy will pick you up again and then you will enjoy the dinner that the crew has prepared that day. The last hours of the day are spent sailing to a new touring ski location, kayaking, having a drink or reading a book. Early to bed because tomorrow is another day like this.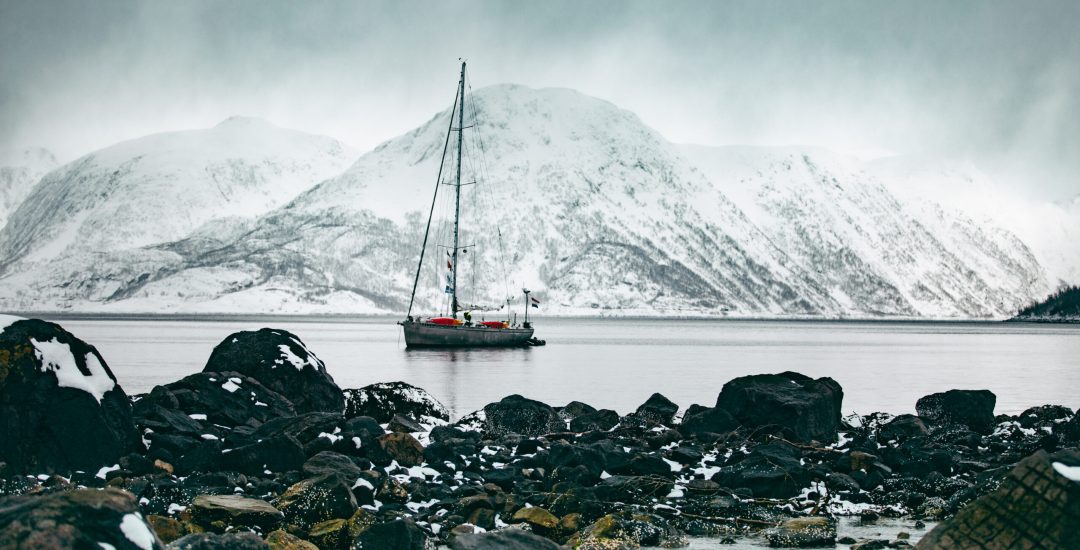 Moondance is a custom built 57ft Koopmans, designed by Dick Koopmans and built at the Koopmans kasko's warf in Sneek. Ideal for expeditions to Norway, Iceland and even further north. Unlike the previous, the ship has been designed with comfort as the first priority, followed by durability. This yacht offers comfortable berths for a total of 6 guests (+1 guide), sufficient heating, a hot shower, a toilet, epquipment storage and much more. Interested in a viewing? Then please contact +31 6 4859 1921. We will gladly give you a tour!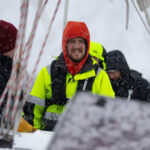 Luuk
New Adventures!
"After 25,000 nautical miles, loads of guests and several documentaries I am more than ready for the new sail to ski season in Norway. Our gained knowledge, experiences and our new expedition sailing ship Moondance is helping us a lot. I can't wait to work with mountain guides to organise never-to-be-forgotten expeditions again."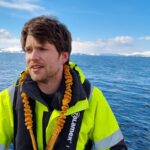 Olivier
See you in Norway!
"After 2022 we see that the possibilities with our new expedition sailing vessel Moondance are endless. Moondance is a unique Koopmans 57ft. This ship generates comfort, space and a good vibe on board. I look forward to welcoming happy guests during our sail to ski expeditions in Norway during the winter of 2023."
MOBILE 
Luuk: +31 6 4859 1921
Olivier: +31 6 4153 7455
EMAIL
info(at)sailingtaxi.com