5 NOT TO MISS ITEMS WHEN SAILING IN THE ARCTIV
First time going on a sailing trip in the arctic? We made a list of 5 items that, in our opinion, you can not miss. Along with it we give some specific reccomandations of items that we use on board ourselfs.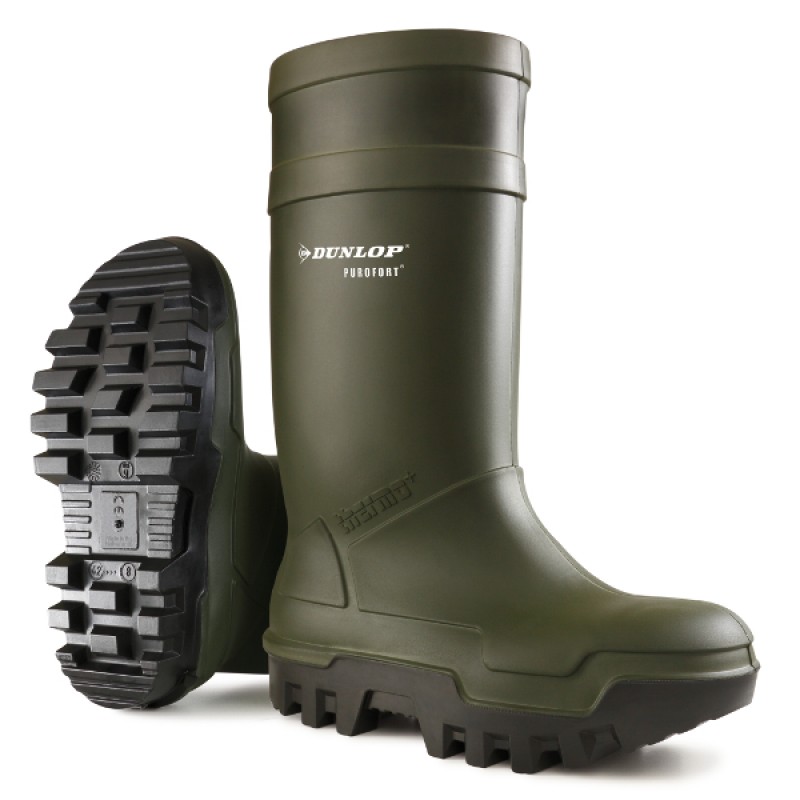 One of the things that makes sailing in the arctic so different from sailing in most regions is ofcourse the climate. Temperatures can be lower than used to while sailing, especially outside of the summer months. Therefor it might not be surprising that most items on this list are related to keeping you warm and comfortable! First up, the feet. You can lose a lot of warmth through your feet which makes the right shoewear very important. Our experience is that a good old rubber boot with a thick sole does the trick instead of boots that are specially designed for sailing. Rubber boots are definitely wind and water proof which makes them very warm, trow some thick socks on as a baselayer and your ready to go. We're a really big fan of the Dunlop workersboots but any rubber boot with a thick sole will work just fine. A thick sole is very important as the cold from the ground crawls up through the sole of the feet. 
2. SLIPPERS OR HOUSE SHOES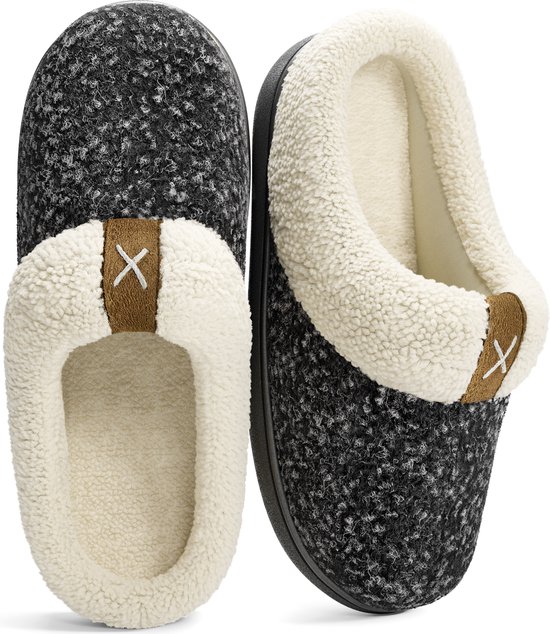 Speaking of footwear, one of the items that might not be the first thing that pops into your head when packing for a sailing trip in the arctic are slippers or house shoes. As it can be cold and wet outside one of our main priorities is to keep the inside warm and dry. Therefor we always work with the rule that outdoor boots are really outdoor boots and it is mandatory to take them off once you go inside. But ofcourse you want to keep having warm feet inside so that's were the slippers come in. Choose a pair with thick lining and en step in model with a hardcover sole makes it even more practicle. Crocs or Birckenstocks with lining or a thick comfy pair of socks also works great!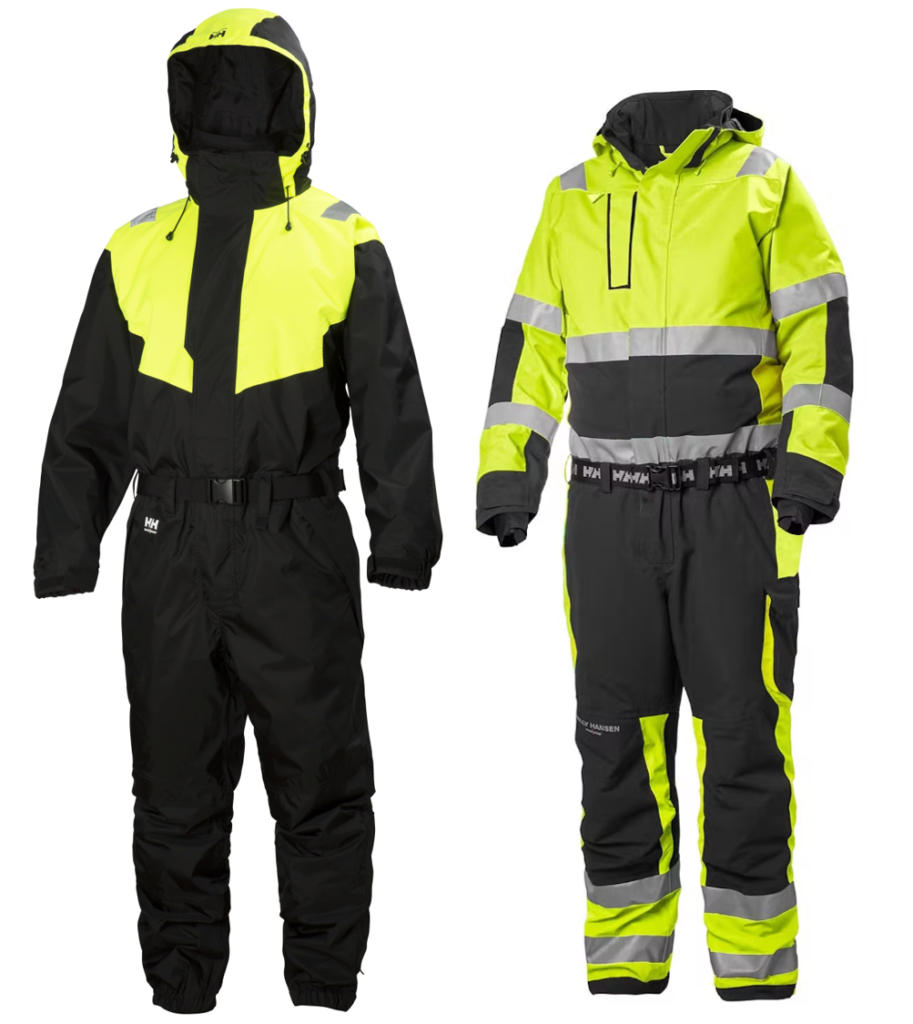 It would be quite obvious to say that you will need a good sailing suit when you go sailing in the arctic. So we actually thought of leaving it off this list. However we ourselfs often don't use foul wether clothing especially made for sailing and thought it could be helpfull to list an alternative option. Just as with the boots it turns out that workwear often works great as sailing gear. For example these Helly Hansen wintersuits. They are waterproof, very warm and it takes less than a minute to put them on. Very practical when you are often switching between being outside in the cold or inside in the warmth. Ofcourse a highquality sailing pants and jacket work perfect as well but those have quite the price tag. It is not that these suits are cheap but it is an all in one.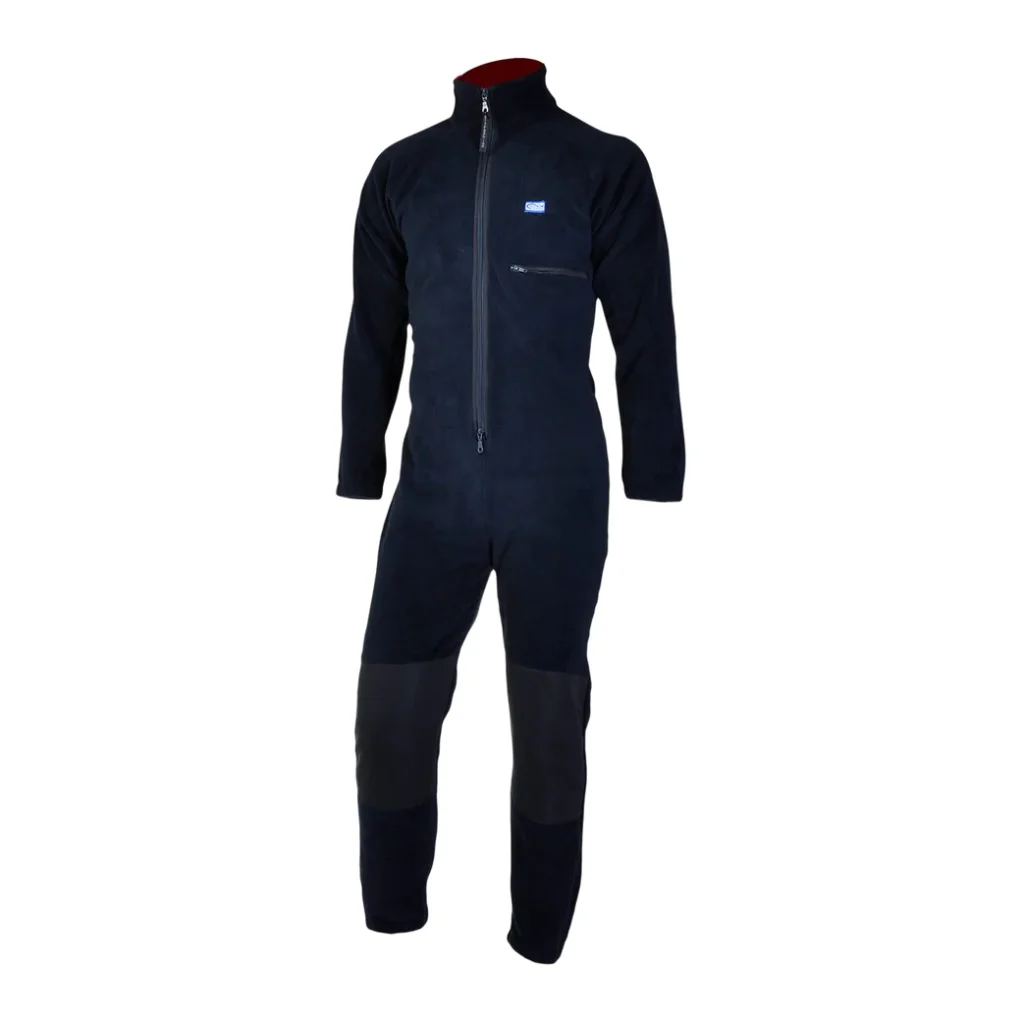 Having a good baselayer is very important in keeping you warm. When looking for a good baselayer it is most important to look at the material. For example do not wear cotton because this looses all insulating properties when it gets wet. You want something that keeps you warm but also dries quickly. Wool and fleece are the perfect materials for this, which makes them ideal for sailing in cold weather. Both are also lightweight fabrics so you can stuff your bag with multiple layers without any problem. 
So the material is the most important part but looking at the picture listed you may have guessed already that we have an opinion on the type of garment as well. Yes we really are a fan of one pieces. An overall or dungarees of fleece work great for keeping you warm. You can find plenty of options online.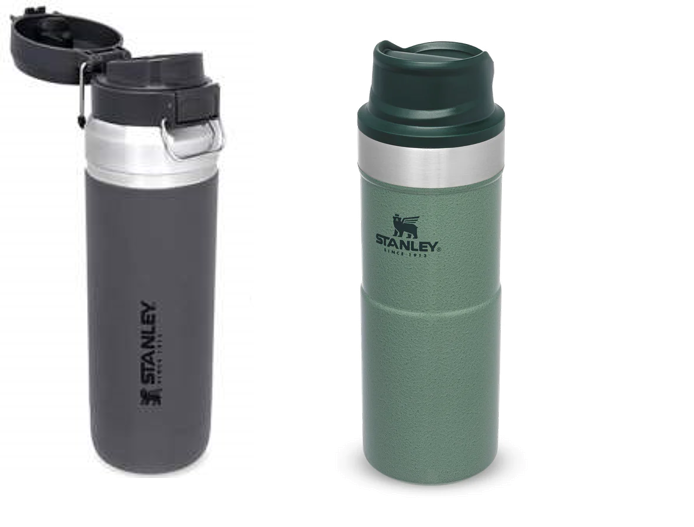 When you are out on the deck in foul wether, nothing tastes better than a nice warm and fresh cup of coffee or tea. For these situations a good thermos bottle is essential. Personal favorites are the Stanley quick flip and one push bottles. These bottles you can easily use with only one hand while wearing gloves as you only have to push a button with your thumb. This comes in very handy when steering to boat. We use a lot of other items from the Stanley collection on board as well. We use the big thermos jugs to make sure there is always warm and fresh coffee and tea available and the big mugs are very nice for having all types of warm beverages. So if you were ever to join us on board these items will all available to you but it is nice to have your own personal thermos bottle.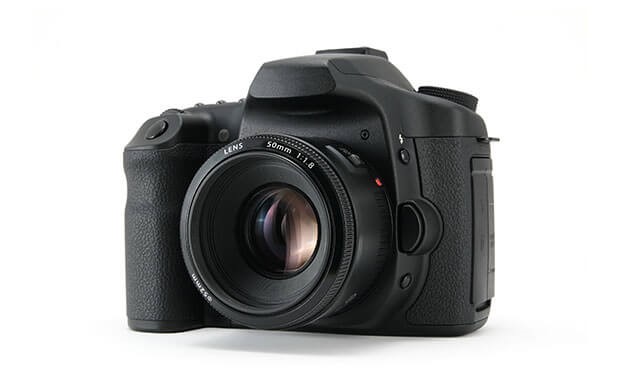 The items listed above may suggest that sailing in the arctic is mainly a cold and wet experience, but that is only one part of it. Yes it can be cold and not being well prepared for that could cloud the experience as you would be uncomfortable most of the time. But the climate is also what makes the arctic so incredibly special! When you explore the arctic by sailboat it is garanteed that you will have a unique en unforgettable experience. Mountains rising straight from the ocean, magical sunsets and sunrises, icebergs the size of houses, whales swimming along the boat, and untouched landscapes. To make sure you will alwawys be able to look back on these great memories it can not hurt to bring a good camera.