From the Lofoten to the Lyngen Alps!
In this update we look back at the first skiing and sailing weeks in collaboration with Epique Adventures. We sailed more than 1500 nautical miles and explored beautiful new areas. We started in Steigen, Ofoten and Lofoten and have now arrived in the famous  Lyngen Alps!  It is unbelievably beautiful here!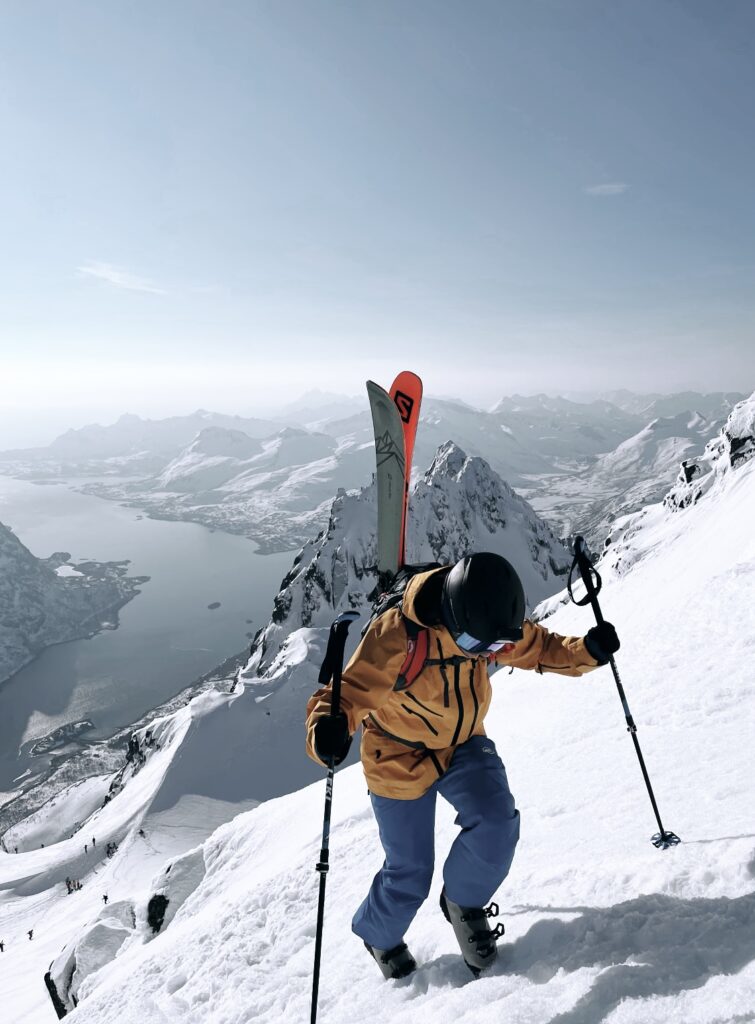 At the end of February we arrived in Bodø after a beautiful trip from the Sunnmørsalpene, Ålesund. A little further north, Michiel de Ruijter (ski guide and owner of Epique) stepped on board to guide the majority of the skiing and sailing weeks.  With the  'Explorer week' guests we set sail for Steigen. During this week, untouched mountains (without a name) and slopes suitable for ski touring were sought, in order to make the very first tracks there. Steigen is an area a stone's throw from Lofoten, just north of Bodø . There is only one tunnel connecting Steigen to the rest of Norway and the local infrastructure is limited, making traveling by boat the most scenic and best option. We anchored in the most idyllic places, where wildlife was plentiful; we spot a moose, arctic fox, snowshoe hare, royal eagle and traces of a lynx. Unfortunately, the weather was not in our favor, so we did not ski much. Nevertheless, we have explored and plotted many routes for next year! 
After a few days of rest, the first large group of guests arrived, who came to Lofoten especially for ski touring. The first three days they were able to ski beautifully under the Norwegian sun (and climb, among other things, the classic Geitgallien with 1085 altimeters). This is one of the more challenging couloirs Lofoten has to offer. After descending, guide and guests were picked up by dinghy. This means that the tour ends at a location that can only be reached by boat.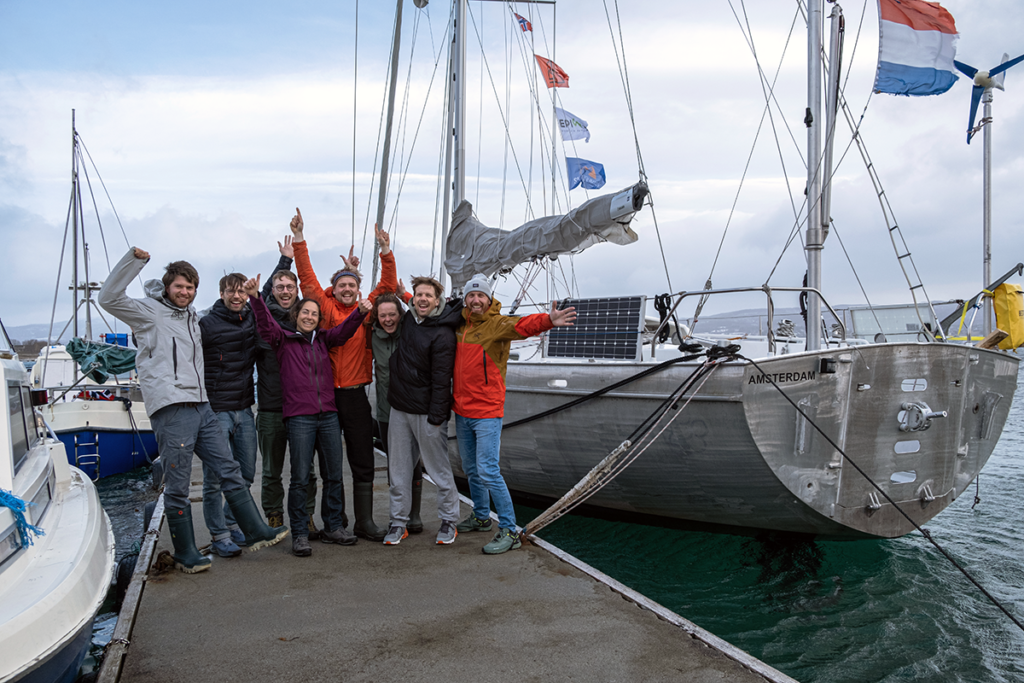 After dropping off the guests at the airport, we decided together with Michiel to move the weeks in Senja to the Lyngen Alps. There was not enough snow in Senja at the moment to be able to tour for a full week. And there it starts snowing!
The ski and sailing weeks are now in full swing!  With these weather conditions, we are sure that our guests will go home with an unforgettable experience. We look forward to the next groups getting on board. We would like to thank the guests we have received so far for their confidence in our 'young' company, the Sailing Taxi, the fruitful collaboration with Epique, the wonderful material 'the Moondance' and the expeditions. We look forward to seeing you again!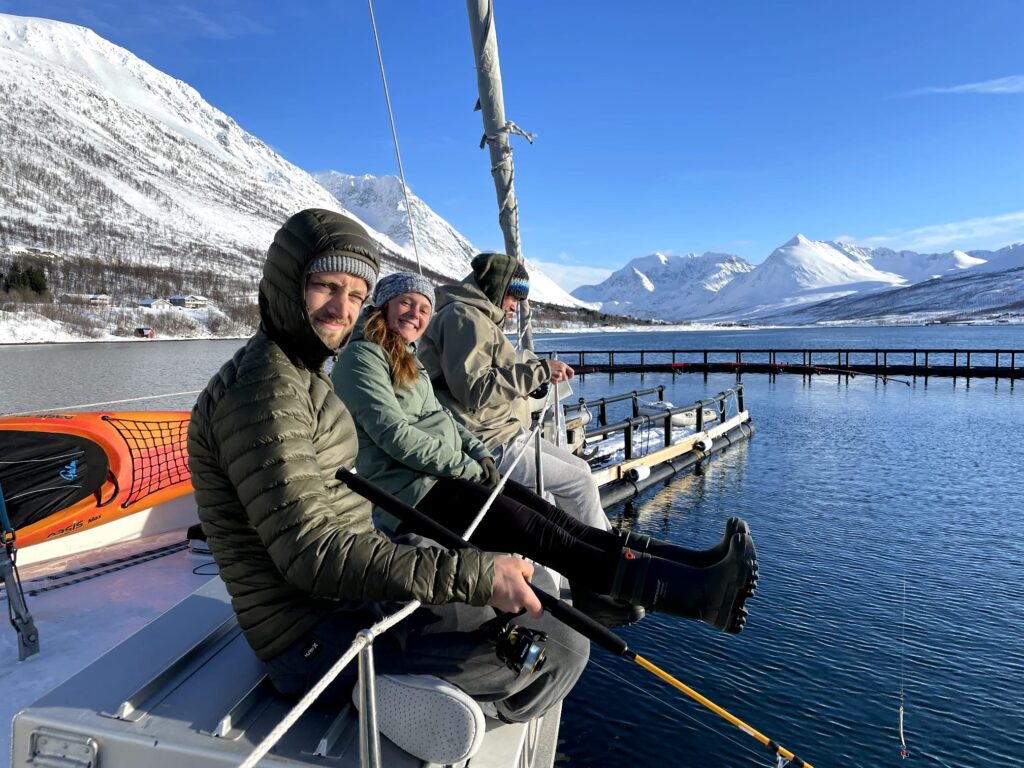 Unfortunately, we have said goodbye to our crew member Erin (picture in the middle), she has been on board the Moondance since Ålesund. She has a lot of sailing experience and teaches people how to maneuver their own sailboat. Besides the fact that she is an excellent sailor, Erin is super social, not afraid to roll up her sleeves and prepare a delicious meal or is a good cook. In short, a real winner to have on board! Erin, you are a winner and we look forward to seeing you back aboard the Moondance . Thank you so much for everything you have done on board. See you soon!
Fair winds,

Luuk and Olivier