Norge fra nå av vårt hjem!
You read that right… The Moondance has arrived in the Lofoten. We have completed two magical stages: from Amsterdam to Ålesund and then on to the Lofoten.
A lot has happened since the last update. For the past two months we have sailed the Moondance to the far north. We took plenty of time for this and stopped at various places along the way. We are now ready in Svolvær where we make the very last preparations for the ski & sailing trips. This road to the North was not entirely without challenges!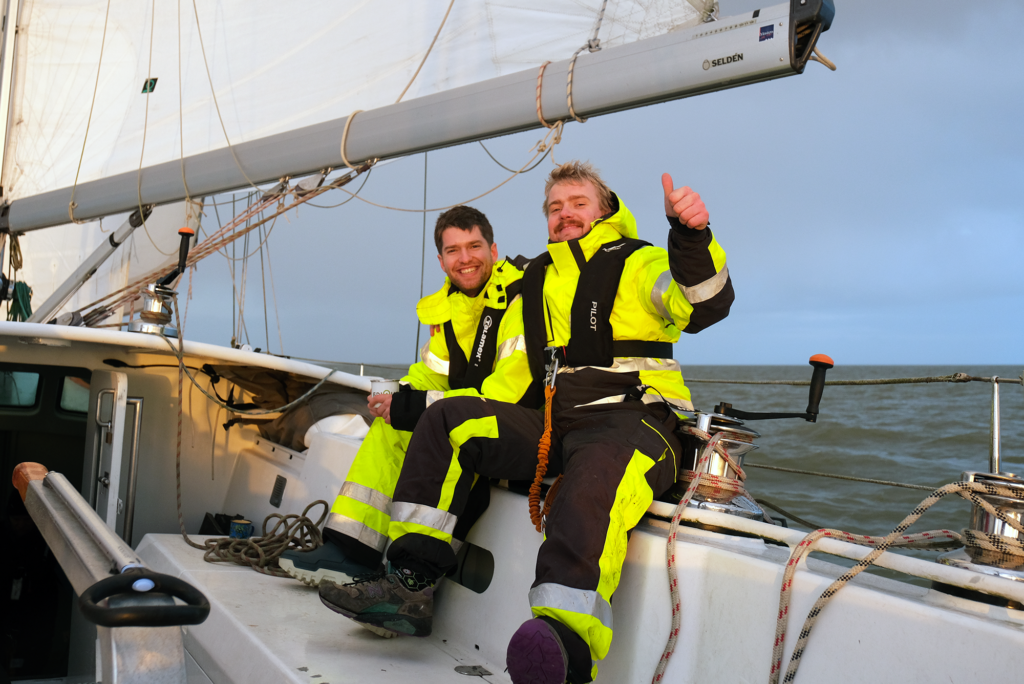 Before we could go out to sea, we wanted to make a stop at De Gier Jachtservice in Enkhuizen . We were able to go here at very short notice to take care of the underwater hull. In a window of 4 days we sanded, applied two layers of anti-fouling (Triluxx 33) and connected a new alternator . This dynamo (brand: Mastervolt) is able to fully charge our 900Ah batteries in 5 hours! The Maiden Voyage to Enkhuizen was sailed with a cozy crew of Leon, Florence, Monique, Julia, Luuk, Jonas and Olivier. Thank you very much for the beautiful pictures and the delicious food!
The fun can now really begin . From Enkhuizen we sailed to Harlingen. This is where the heroes Romy, Chris, Christiaan and Floris embarked for the trip to Å lesund. The boat and crew were in top shape. Two challenges to face: the cold and all the storms that move rapidly across the North Sea every two days.  We wanted to keep our first trip and sail safely, so we decided to sail to Grimsby @ England first. After this we could count on more favorable wind directions. After leaving England, we were confronted with a depression at sea that moved faster than forecast. What now? Shelter from the storm in the city of Bergen or continue sailing to Ålesson? We were all in good spirits and it was expected that after this depression there would be even more severe stalls, so we decided to continue to race on Å lesund. After strong winds and 17 knots of boat speed, we had had the worst. We were positively surprised at how well the Moondance behaved!! No damage, good heating (so no black toes) and a record time for the distance to be sailed! We arrived in Ålesund with a lot of adrenaline and a satisfied feeling and then everyone collapsed from being tired.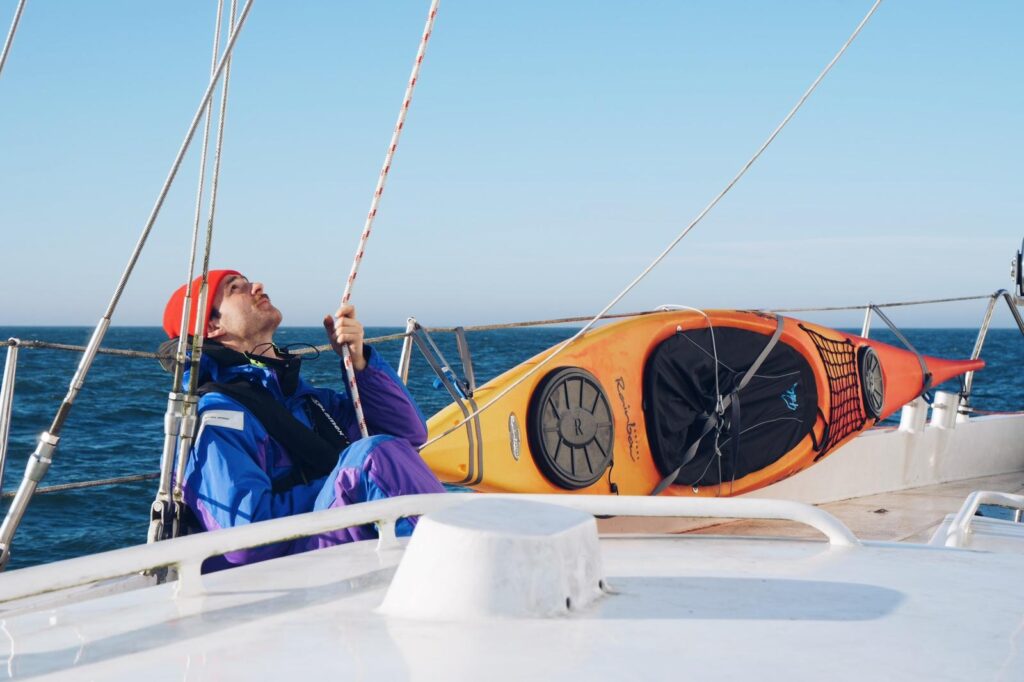 Meet the crew :
Christiaan, sollid as a rock, when the situations get a bit more critical.
Romy, a cheerful multi-skilled lady with a very proactive attitude. The many meals you made were delicious.
Floris, the joker and poet, a good conversation partner during the night shift.
Chris, the rookie, unafraid, eager to learn and again very proactive.
Luuk, agile on the foredeck, chef on board, a calm boy who knows how to keep the peace at all times.
Olivier, skipper and skilled tactician.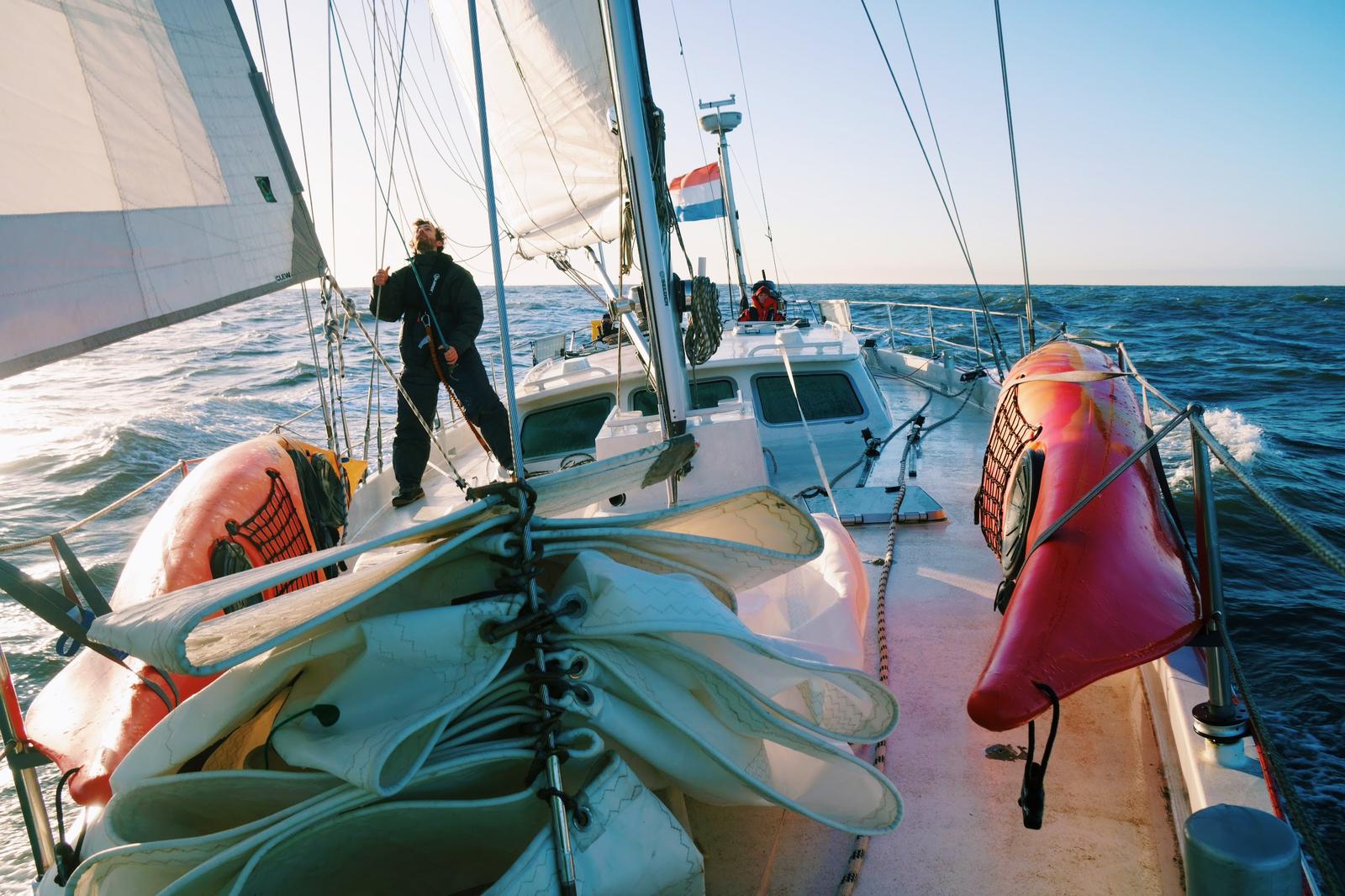 February 14 left from  Ålesund to continue the journey to Bodø. This was not initially planned, but in consultation with Epique we went here early because the snow conditions here in the far north are super good. This time it was not the storms that were the challenge, but the cold. With snowfall the Moondance sailed out and  with an evening sun and -6 degrees celcius we arrived in Bodø . This trip will go down in the books for us! Constantly the snowy mountains of Norway to starboard, full moon and snow to sea level.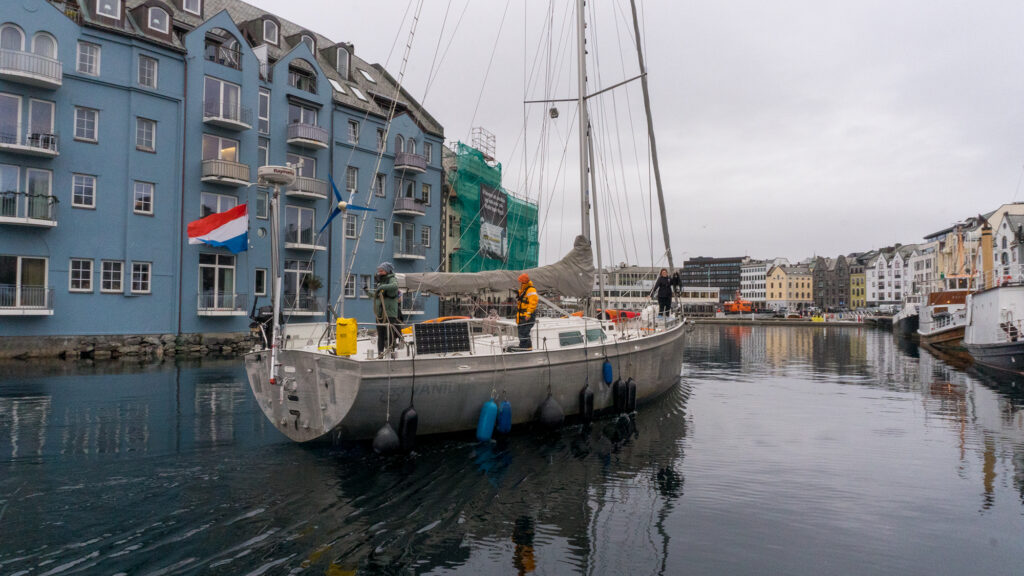 Meet the crew
Piek, a lady with her own boat who likes to sail to the north and saw this trip as a lesson. Very stable at the helm and handy with a needle and thread when it comes to sail repairs.
Eline, who fought hard against seasickness. Even though her body didn't pull it, between the ears she is a very strong lady, always in a good mood.
Erin, We have never had such a cheerful person on board. Great crew member. Luuk and Olivier are very happy that she will stay on board during the first charter weeks with Epique!
Until February 27, we are putting the finishing touches to be 1000% prepared before Epique arrives . The Moondance is in top form, the snow conditions are great and we are really looking forward to the time to come: skiing and sailing around the most beautiful areas in the world!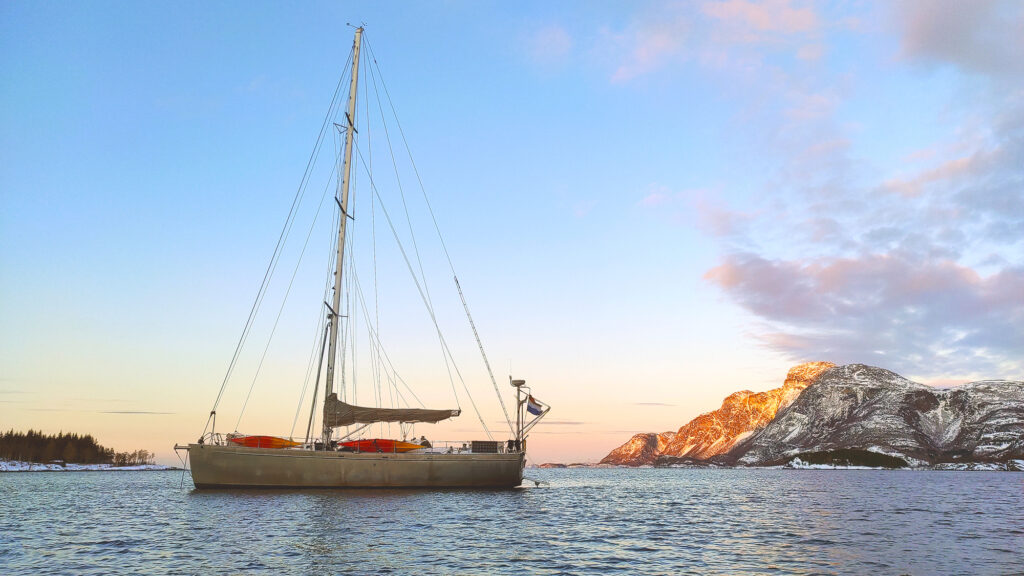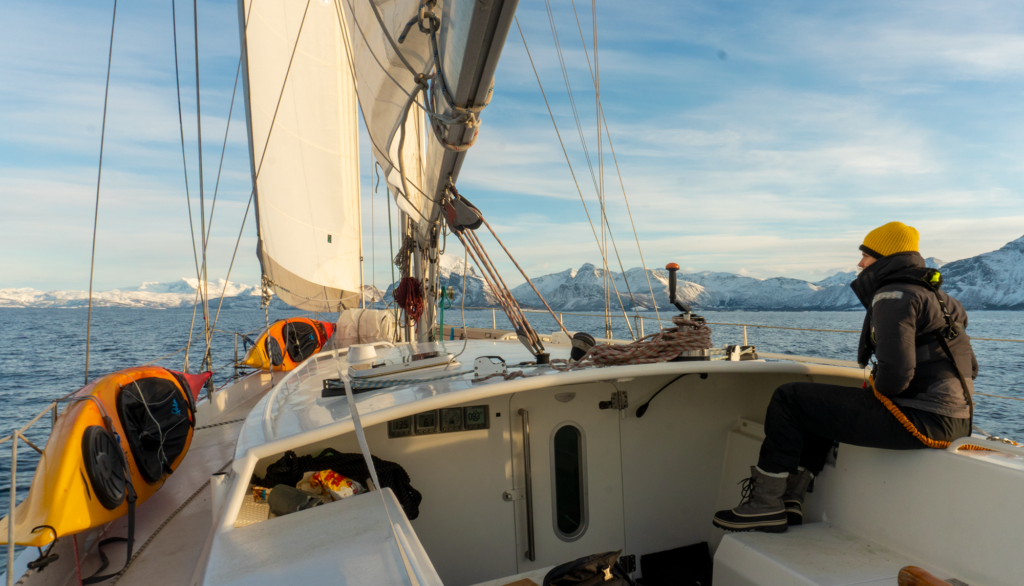 In the next update we look back at the first sailing and skiing weeks. See you soon! 
Fair winds,

Luuk and Olivier