The summer expeditions aboard the Moondance during the summer months (June, July, August) consist of a balance between physically challenging outdoor sports and relaxation while floating somewhere in, what many people consider, one of the most magical places in the world. Between those two extremes, the free time is filled with sailing from one fjord to the next, travelling along the coastline of Norway to the south.
The trip you book with the Sailing Taxi follows a series of steps to ensure that you are in the right group of people, at the right time and in the right place, to coordinate all the wishes of the visitors and to prevent wishes from clashing. But some aspects of each expedition week remain the same. In each week, the sails are set to gain ground southwards. During those 2 to 6 hour day sails (3 to 5 of them), we will teach you how to steer that 17 metre boat. By the end of the week, you'll feel confident to take over the controls whenever you want. In weeks where sailing will be the main activity, the day sails will increase in hours and the ability to sail at night will also increase. In all other weeks, the need for sailing will not increase.
So when the boat is anchored in another beautiful fjord, time will be spent surfing, hiking, kayaking, fishing, mountain biking (can be stored on board), trailrunning and spotting wildlife (birds, whales, dolphins, maybe even an Orca Killer whale).
The programme follows almost the same route as the winter season of the Moondance. We only swap our start and end locations. At the beginning of June, the boat will be in the area of Alta, Finmark. Here we are just a few miles south of the northernmost point of Norway, the North Cape and the greatest chance of seeing a whale. Based on previous experience, I can also guarantee that we will catch a big fat cod for dinner, as long as we are in a place where the depth is around and about 70 metres. The visitors during the first and second summer week of the Moondance are picked up and dropped off by the Sailing Taxi van at Alta airport.
The saltwater sailors in the third week start in Alta but are dropped off at Tromso airport as the following weeks have their start and end in this most northern of cosy towns. Tromso lies on the doorstep of "little Norway" as Senja and the Lyngen Alps are known for. Hiking, trailrunning and kayaking are the most ideal activities in this area. You will come back on the boat with a dry mouth from walking all day with your mouth open.
After a few weeks in Senja and the Lyngen Alps, we pick up a group of adventurers in Tromso with the aim of sailing to, in my opinion, the most exposed and mind-blowing archipelago on the entire Atlantic west coast, the Lofoten. It doesn't really matter how you want to spend your day, chilling out on board, surfing, hiking, as long as the weather stays good, your day will be a great success!
Dates and Prices 2022 – Summer Expeditions
| Expedition | On board | Tour days | Off board | Region | Price |
| --- | --- | --- | --- | --- | --- |
| 1 | Sat 22 May | 5 | Sat 28 May | Finnmark | € 1.580 |
| 2 | Sat 28 May | 5 | Sat 4 Jun | Finnmark/Lyngen | € 1.900 |
| 3 | Sat 4 Jun | 5 | Sat 11 Jun | Lyngen | € 1.900 |
| 4 | Sat 11 Jun | 5 | Sat 18 Jun | Lyngen/Senja | € 1.900 |
| 5 | Sat 18 Jun | 5 | Sat 25 Jun | Senja | € 1.900 |
| 6 | Sat 25 Jun | 5 | Sat 2 Jul | Senja/Lofoten | € 1.900 |
| 7 | Sat 2 Jul | 5 | Sat 9 Jul | Lofoten | € 1.900 |
| 8 | Sat 9 Jul | 5 | Sat 16 Jul | Lofoten | € 1.900 |
| 9 | Sat 16 Jul | 5 | Sat 23 Jul | Lofoten/Steigen | € 1.900 |
| 10 | Sat 23 Jul | 5 | Sat 30 Jul | Steigen | € 1.900 |
| 11 | Sat 30 Jul | 5 | Sat 6 Aug | Steigen/Sunmøre | € 1.900 |
| 12 | Sat 6 Aug | 5 | Sat 13 Aug | Sunmøre | € 1.900 |
| 13 | Sat 13 Aug | 5 | Sat 20 Aug | Sunmøre | € 1.900 |
| 14 | Sat 20 Aug | 5 | Sat 4 Sep | Sunmøre | € 2.300 |
| | | | | | |
After the booking is completed, you travel to the agreed location in Norway. Together with your fellow adventurers for that week you will be picked up by a company van and taken to the sailing ship, the Moondance. The reception committee is formed by two crew members of Sailing Taxi and a qualified mountain guide who will explain to the guests what the coming week will look like (safety, daily schedule, division of responsibilities etc.). You are assigned your bed and then the ropes are cast off. The rest of the day is spent cruising to the next day's ski tour location and routine training on avalanche risk. The next day you will be taken ashore from the anchorage by dinghy. Accompanied by the guide, you will hike to the top in a group of no more than 7 skiers. You will ski down to the most breathtaking locations, the dinghy will pick you up again and then you will enjoy the dinner that the crew has prepared that day. The last hours of the day will be spent sailing to a new touring ski location, kayaking, having a drink or reading a book. Early to bed because tomorrow is another day like this.
Moondance is a custom built 57ft Koopmans, designed by Dick Koopmans and built at the Koopmans kasko's warf in Sneek. Ideal for expeditions to Norway, Iceland and even further north. Unlike the previous Zeiltaxi, the ship has been designed with comfort as the first priority, followed by durability. This yacht offers comfortable berths for a total of 6 skippers, sufficient heating, a hot shower, a toilet, washing machine and much more. Interested in a viewing? Then please contact +31 6 4859 1921. We will gladly give you a tour!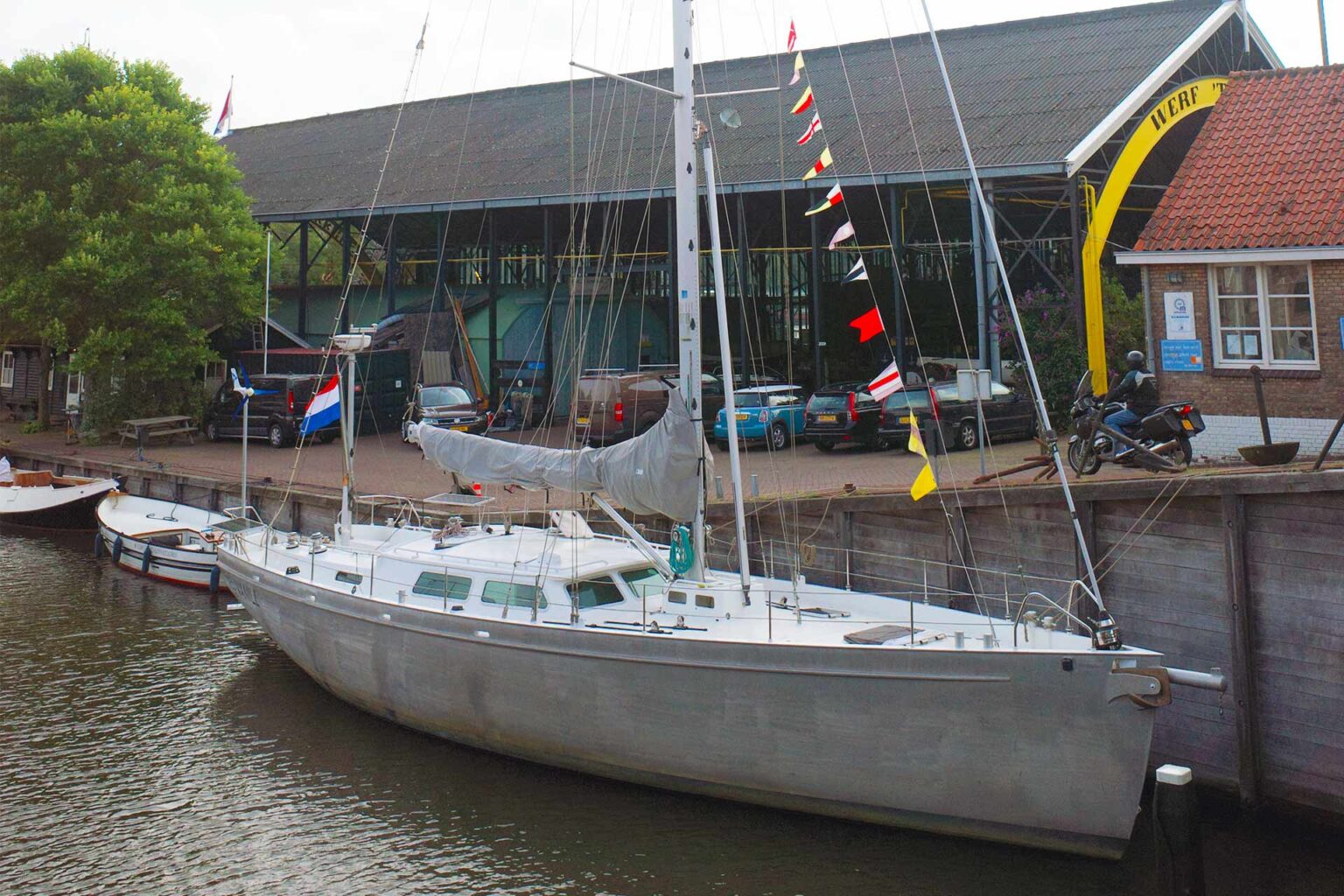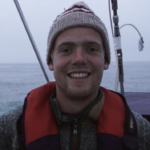 Luuk
New Adventures!
"After 17,000 nautical miles, 200 guests and several documentaries on our previous sailing ship Whisper, I am more than ready for the new Sail to Ski Adventure in Norway. Our gained knowledge, experiences and our new expedition sailing ship Moondance will help us. I can't wait to work with Epique Mountain Adventures to organise never-to-be-forgotten expeditions."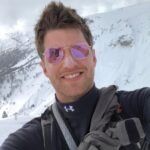 Olivier
See you in Norway!
"The possibilities with our new expedition sailing vessel Moondance are endless. Moondance is a unique Koopmans 57ft. This ship generates comfort, space and a good vibe on board. A partnership with Epique is great for everyone! I look forward to welcoming happy guests during our Sail to Ski Expeditions in Norway during the winter of 2022."
Unforgettable, thanks!!
Extraordinary experience to be in pristine nature while being part of a team that is doing everything to organize the trip in a way that the outcome is more than maximum. Beautiful hikes, weird birds, fabulous food and just a great atmosphere. And all of that while being in the Shetlands.
Haven't decided yet when you want to join the Sailing Taxi trip?
Then get in action. Email or call us to let us know what trip you want to book and what kind of activities you like the most.
1.  We will call you to tell you everything about what you can expect, what we expect from you and how you can proceed from here. Still enthusiastic?
2.  Book your trip to the start location and back home from the end location!
3.  At least one month before the trip you will receive a letter with all the information you need to know, how to prepare, with which group you will go and much more.
4.  See you in Norway at the agreed place and time for pick-up!!!