Explore some of the most remote and beautiful Arctic landscapes on the globe on this 16-day sailing, hiking, and kayaking expedition. Sail along East Greenland's deep fjords and steep mountains, kayak among humongous icebergs, and hike some of the most scenic trails in the world. Your expert sailing crew and arctic guide will adapt the itinerary to the conditions and your desires.
We will start and end our journey in Reykjavik, Iceland. From there we will do a 3-days cross (to and from) Kulusuk, East-Greenland. The area of Kulusuk is home to Inuit Cultures, colorful houses, icebergs, Polar bears and rocky mountains. Along our discoveries we will stop in Tasiilaq, Tinteqilaaq, Ikateq and the grand Sermilk Fjord.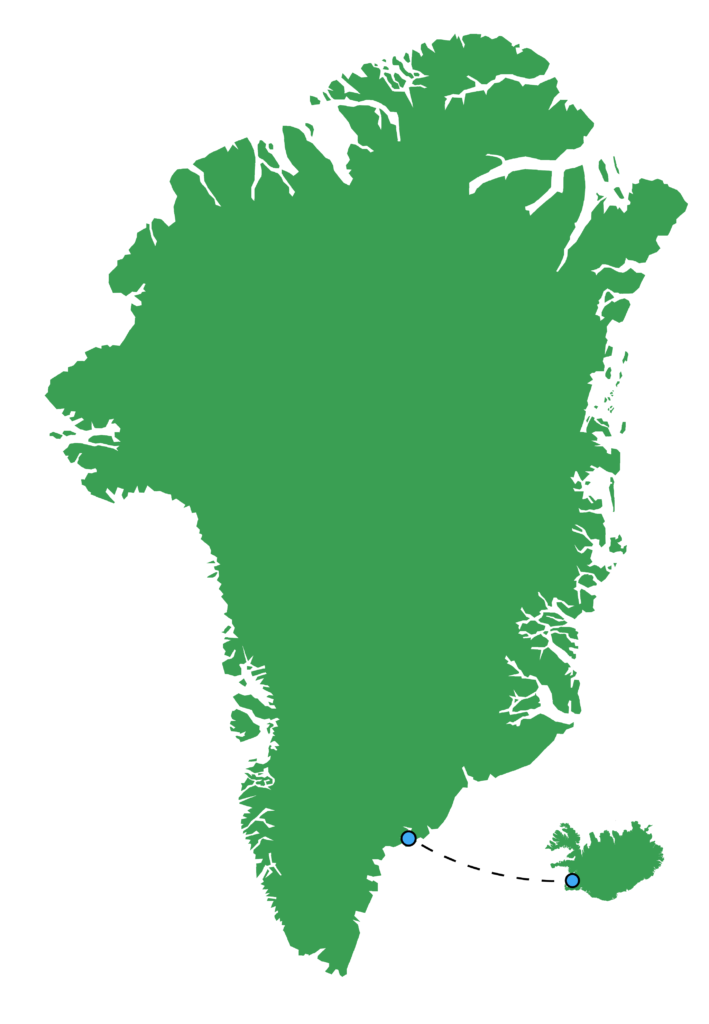 Set foot on land and you will find yourself in far off places under emerald peaks. On the mysterious mountain footpaths that wind their way across the landscape, wildlife lie in wait around every corner. If you decide to stay on Moondance, you will be treated with charming vistas, dramatic rock structures, icebergs and whales.
Moondance is a custom built 57ft Koopmans, designed by Dick Koopmans and built Sneek. Ideal for expeditions to Norway, Iceland and Greenland. The ship has been designed with comfort as the first priority, followed by durability. Offering  berths for a total of 6 guests (+1 guide), sufficient heating, bathroom including hot shower, equipment storage and much more.
Including:
Moondance plus all facilities
6 guests
Certified captain, crew and arctic guide
All meals during trip
(inc. 2 alcoholic beverages per day)
30 JUL - 10 AUG
13 AUG - 24 AUG
27 AUG - 7 SEP
10 SEP - 21 SEP
30 JUL - 10 AUG
From Wednesday to Sunday
Arrival airport: Reykjavik
Departe airport: Kulusuk
6 spots available

13 AUG - 24 AUG
27 AUG - 7 SEP
10 SEP - 21 SEP