During winter 2023, we invite you to join our new and custom built 56ft Koopmans "Moondance" for Sail To Ski adventures in Norway. From February to May, from South to North, we will cover 4 areas along the spectacular coastline of Norway: Steigen, Senja Island & Lyngen Alps and Finnmark. Travelling by boat amongst these areas is an experience of a lifetime.
The Sailing Taxi began as a two-year expedition around the world. A young team of professionals sailed around the world on a Transatlantic racing classic, the Whisper. After an astronomical number of sea miles and more than two hundred enthusiasts taking part in these expeditions, the Sailing Taxi movement was a fact.
Now the team is back in their home base Amsterdam. After many requests, the Sailing Taxi team is now a much sought after sailing expedition agency. Our network consists of RYA certified skippers, and crew members with specialisations in every type of yacht.
EXPEDITIONS – NORWAY, Sail & Ski Moondance: Cruise untouched powder snow and sail along the majestic coastline of Norway. Travelling by boat amongst these areas is an experience of a lifetime. Our partner for winter 2022 is Epique Mountain Adventures. Together we will organize these expeditions. From January to June, from South to North
Read More >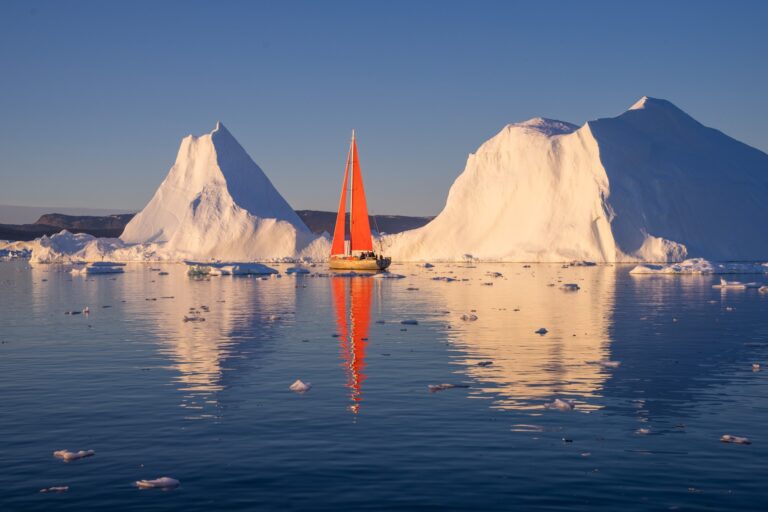 EXPEDITIONS – NORWAY, Summer Expeditions: The summer expeditions aboard the Moondance during the summer months (June, July, August) consist of a balance between physically challenging outdoor sports and relaxation while floating somewhere in, what many people consider, one of the most magical places in the world.
Read More >